ANCST: New Song ''Dysthymia'' Online
ANCST: New Song ''Dysthymia'' Online
Berlin's blackened Crust collective ANCST have revealed another new track "Dysthymia" off their forthcoming album "Ghosts Of The Timeless Void" which is set to be released on March 02nd. Check it out below.
"Dysthymia" proofs once more the diversity the listener can expect from the new effort, being it the most 'unusual' ANCST track to date. In support of the release of their new album and Lifeforce Records debut "Ghosts Of The Timeless Void". ANCST will be heading out on a trek of European tour dates.
What has started to move can no longer be stopped: Since its foundation in 2011, ANCST have proved tireless that they are the spearhead of a new wave of hardcore infused black metal coming out of Germany. With a row of releases on renowned underground labels such as Vendetta, Alerta Antifascista, Supreme Chaos or Halo Of Flies, including two albums and an array of Eps and split releases, as well as relentless touring, ANCST has proven their motivation.

They want to make a difference – and they have something to say. ANCST want to wake their listeners and put their fingers into the wounds. Thus, "Ghosts Of The Timeless Void" has to sound as violent and disillusioning as it does. The band's third album is a mirror of its surroundings and time and an elegy to a world on the verge of decline.

While sporting both, a hardcore and a metal socialization, the self-proclaimed collective from Berlin perfectly combines fierce melodic Black Metal and brutal but yet metallic hardcore crust with angry and critical social political lyrics. The unconditional implementation of their convictions, their sound and the emphasized DIY approach makes ANCST and "Ghosts Of The Timeless Void" seem so unique and strong.
"Ghosts Of The Timeless Void" tracklist:
01. "Dying Embers"
02. "Shackles Of Decency"
03. "Concrete Veins"
04. "Revelation Of Deformity"
05. "Unmasking The Imposters"
06. "Of Gallows And Pyres"
07. "Quicksand"
08. "Republic Of Hatred"
09. "Dysthymia"
10. "Sanctity"
11. "Self-Portrait"
March
09 - GER, Leipzig, tba
10 - GER, Zittau, Emil
11 - PL, tba, tba
12 - AT, Vienna, EKH
13 - AT, Graz, SUB
14 - CRO, Zagreb , AKC Attack
16 - IT, Rimini, Grotta Rossa
17 - IT, Fontanafredda, Astro Club
18 - CH, Bern, Cafete
19 - CH, Thun, Akut
20 - CH, Geneva, La Makhno
21 - FR, Clermont Ferrand, Raymond Bar
22 - FR, Rennes, Mondo Bizarro
23 - FR, Paris, tba
25 - UK, Manchester, Aatma
26 - UK, Bristol, Gryphon
27 - UK, London, The Black Heart
28 - B, Antwerp, Music City
29 - NL, Amsterdam, tba
30 - NL, Arnhem, Willemen
31 - GER, Darmstadt, Oettinger Villa
April
01 - GER, Wolfsburg, Juha Ost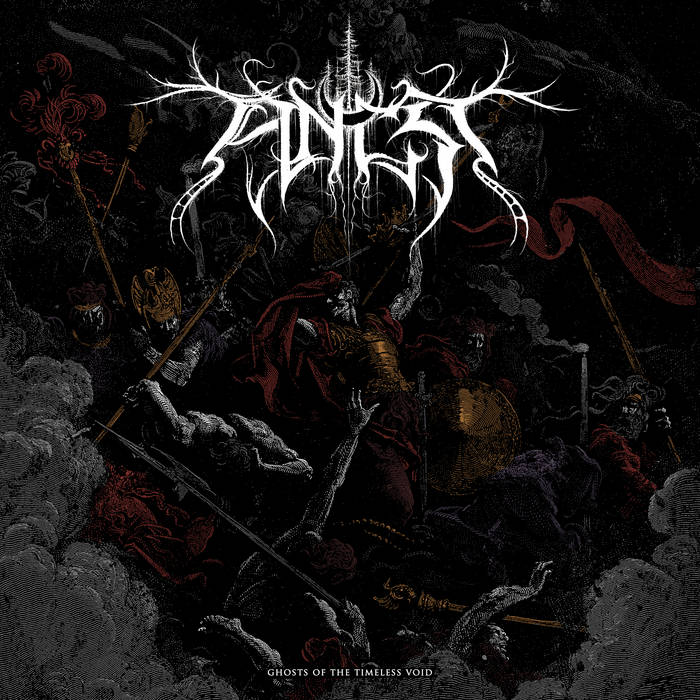 Source: www.LifeforceRecords.Com
Written by Dimitris Kontogeorgakos Friday, 02 February 2018 09:36